Will You Fight or Flight after Being Laid Off?
"Please come in", your boss of five years says with a beckoning of her hand. As you walk in, you remember the first time you sat down in the expensive chair across from her desk. Then, she was offering you a raise for the extra hours and
work you had been putting in. Now, you realize this is a conversation that isn't going to end well. She tells you that due to "unforeseen circumstances and financial hardships for the company" she needs to let you go with only one month
of severance pay. You walk out of the office sighing, asking yourself what you could have done wrong, and what are you going to do now? Moreover, this is the respect we expect from an employer, but the new reality is something as simple as an email letting you know that you are being let go. What are you supposed to do when you are told to "not bother" coming into work the next day? 
Although being laid off can be a daunting time in one's life, it is important to remember that there is light at the end of the tunnel, and that even though it might be easy to forget now, everything does happen for a reason. Trying to be positive
can be extremely difficult, but trying to recognize even the smallest of victories can be extremely helpful in progressing through a hard time. Whether you believe in God, the universe, or just plain karma, it will get better! There will be better things, and having new opportunities can be one of the best parts of moving onto a new job.
As we all know the entire economy is shifting, resulting in more and more layoffs. This means the competition for finding employment is increasing. So, now what? Where are you supposed to start in finding a new job?
Learning from Mistakes and Growth Opportunities
First, if possible, it is highly important that you take time to reflect on how your time was at your past job on both your side and from the firm's perspective. Although there can be panic in trying to find a job with an income, taking even a small amount of time to think about the past can be beneficial. People are constantly learning from their mistakes, and being able to recognize this is one of the best things you can do in reflecting. Think about questions like how did I excel in my job? What were things I would've done differently? Did I enjoy the company culture? How would I have changed my relationship with management and my colleagues? These are all questions worth time ruminating on, even if it is only a few bullet points in your notes app.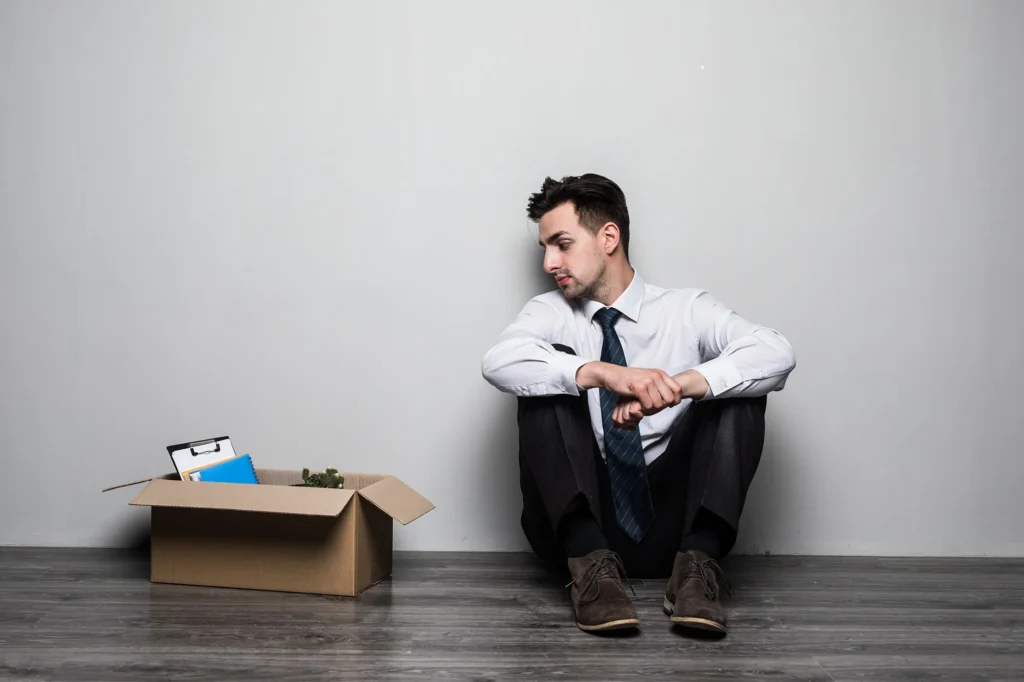 Balancing Personal Time While Utilizing Recruiting Strategies
Along with reflection, it is important to allow yourself to allocate time to spend doing things you enjoy. While job hunting, updating your resume, and updating your Indeed profile, try your best to spend some time with family and work on hobbies that make you feel like you have impact and success in life. Dr. Todd Thatcher of Highland Springs Clinic says that, "Your ability to face life's changes and challenges is greatly improved by a strong family bond. Being with family gives you the feeling of knowing that you belong, you are cared for, and you are needed, which gives a sense of meaning and purpose". He outlines the idea that it can be incredibly stressful to find a new job, so when starting the search, allowing yourself to fall back into places of comfort can be extremely valuable.
Did you know that applying through recruiting firms and staffing agencies can make the process significantly easier? This can take some of the weight off from attempting to apply to hundreds of jobs and can allow you to narrow it down to
companies that share your visions, morals, and goals. Recruiting firms allow you to have support in the process when reviewing resumes and preparing for interviews, along with protection to your mental health when things might not go the way you intended. If you're looking to make the sky the limit, sending in resumes to firms that work on a global scale is a surefire way to become a part of the remote working world, or to find yourself a new adventure! Staffing firms have a funny way
of surprising people with the exact information they are looking for. Along with using a recruiting firm, social media can be one of your greatest assets. Posting your personal story is a great way to allow recruiters to see your true self, and
having people reshare and repost this shows that you have an enthusiastic and supportive community around you.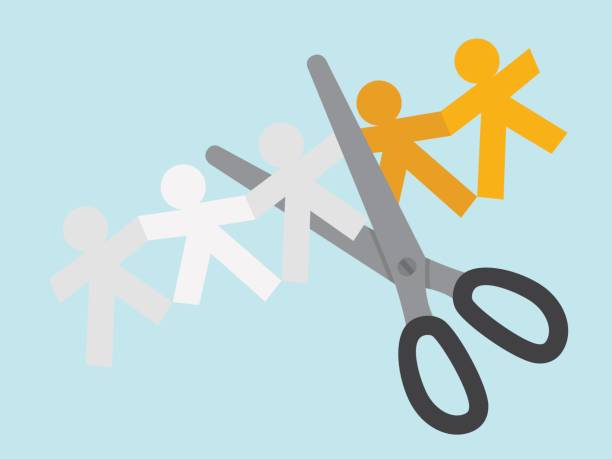 Endless Possibilities with a Positive Outlook
And finally, you've landed a new job! Ensure that you start with a fresh face and avoid lingering on the loss of your previous job. Although it is difficult to not compare your new tasks, managers, and colleagues to your old ones, allow yourself to take it as a learning opportunity. Appreciate the past for what it gave you but stay looking towards the future.
Job hunting after being let go from a company can be frustrating, time consuming, and draining. Although it can seem impossible now, trying to keep a positive attitude is one of the best things you can do for yourself, and remember that there is hope for bigger and better opportunities ahead. So, what do you think is possible? Becoming a C-Suite position for a Fortune 500 company? Starting your own non-profit? When looking for new opportunities after losing a job, the possibilities are endless when you keep a positive outlook and focus on putting your best foot forward.
If anyone has questions as to how to prepare best for interviews, or questions about any of the steps for landing a job, please reach out to Modern Holding Group. Our team members would be more than happy to assist you with answers,
advice, and suggestions. We care for you, and want to be there for you throughout the entire recruiting process, from start to end! Our hearts go out to all individuals who have recently lost a job. We pride ourselves on wanting to make a difference
in society and helping everyone that we can.
The Balance, 5 Dec. 2022, https://www.thebalancemoney.com/bad-to-the-bone-dealing-with-a-bad-boss-1917714. Accessed 19 Mar. 2023.
The Blissful Mind, 14 Jan. 2018, https://theblissfulmind.com/importance-of-self-reflection/. Accessed 19 Mar. 2023.
Milkround, https://www.milkround.com/advice/tips-for-starting-a-new-job. Accessed 19 Mar. 2023.
Thatcher, Dr. Todd. "The Top Ten Benefits of Spending Time with Family." Highland Springs, 22 Nov. 2022, https://highlandspringsclinic.org/the-top-ten-benefits-of-spending-time-with-family/#:~:text=When%20we%20spend%20time%20with,you%20up%20through%20life's%20challenges.